Dunns River Falls
There are some wonders of nature that you can only view. But what makes this one special is the immersive experience you can partake in of climbing the falls, stopping at various spots to enjoy showers of water or swimming in shallow pools.
This is why thousands of visitors make the trip from their hotels, villas or cruise ships each month. It is one of those unique experiences that stay with you forever.
And while the rainforest on land and the Caribbean Sea below provide the setting for this adventure, history provides the backstory.
On 30 October 1657 Spanish forces attempted to retake Jamaica from the English. A battle that would become known as the Battle Of Las Chorreras was fought in what is now the town of Ocho Rios. In the area near the waterfalls, the Spanish succumbed to the English forces with many of their numbers killed and captured.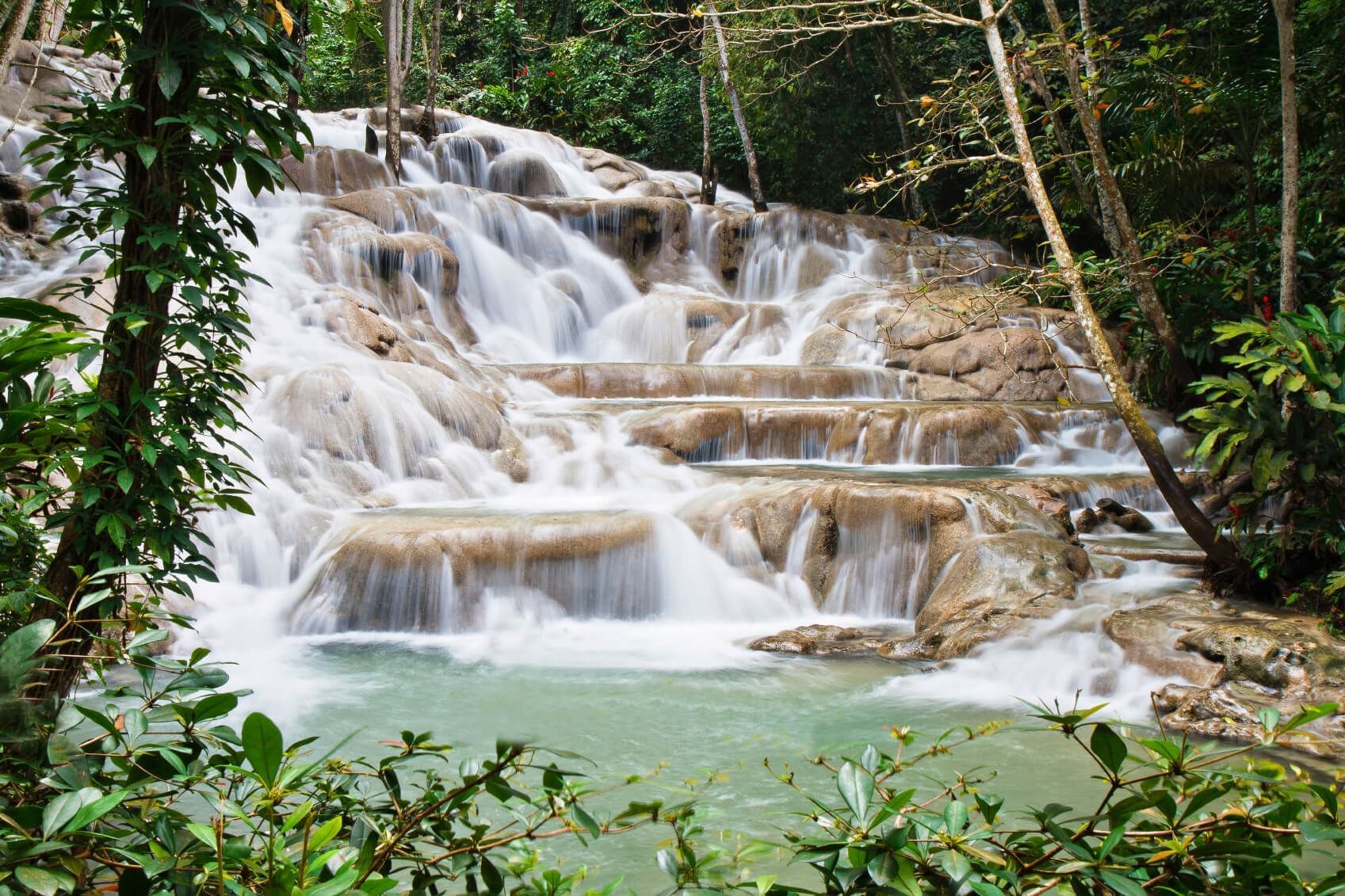 But the sounds of gunshots and clashing swords are long gone, replaced by the excited chatter and laughter of tourists hungry for a more peaceful but exciting adventure.
There are two ways to climb the falls. There is the wet climb through the cascading water to the summit and there is the dry climb which is a guided tour along a path close to the water's edge. Guests choose according to the intensity of the experience they desire.
Visitors can also browse a craft market for unique souvenirs or sight-see through the central gardens at a more relaxed pace. And of course there is the beach at the base of the falls which is as beautiful as any other on the island,
Refreshments and food are always available through a cafeteria and kiosks.
Bring your swimwear, water shoes, anti-slip sneakers and light clothing for your tour.
Our tour desk agents will be able to give you all the information you need about the various excursions to Dunns River Falls that are available from the hotel as well as cost and requirements. They will also let you know what health conditions might prevent you from doing the climb.
The journey from the Holiday Inn Resort in Montego Bay is an easy two-hour drive on good roads if you travel directly to the site.